Tasty Treats And Entertainment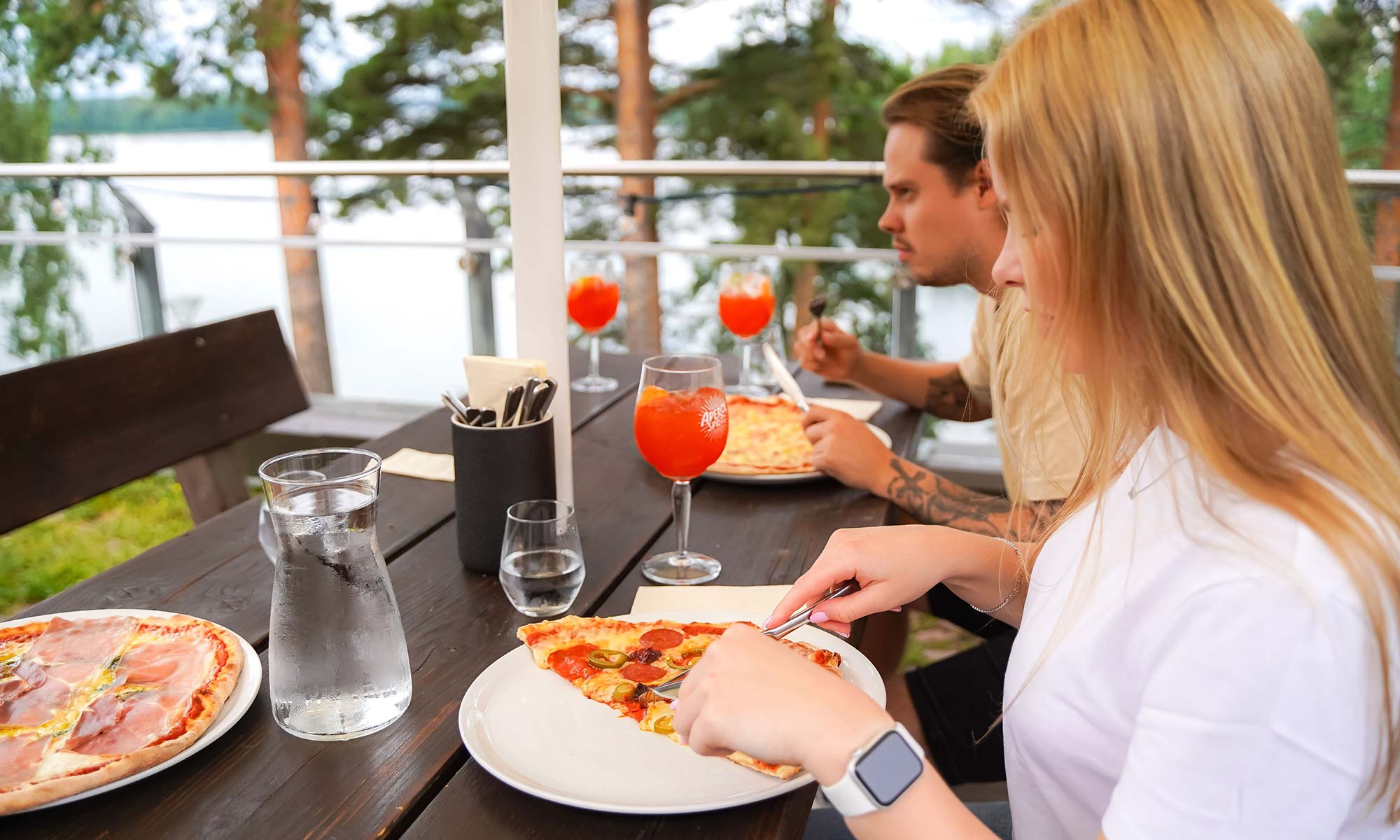 Hotel Salpa's restaurant Lumo offers Finnish flavors from fresh ingredients from the surrounding area. We favor the smaller producers of our region, we respect traditional flavors and we offer seasonal food. The menu includes meat, fish and vegetarian dishes, snacks and dishes to share, famous pizzas and the best hamburgers in the region.
After Midsummer, we open the summer kitchen on the weekends – fried buns and delicacies straight from the grill right on our terrace!

| | |
| --- | --- |
| Monday | 8:00 - 21:00 |
| Tuesday | 8:00 - 21:00 |
| Wednesday | 8:00 - 21:00 |
| Thursday | 8:00 - 21:00 |
| Friday | 8:00 - 21:00 |
| Saturday | 8:00 - 21:00 |
| Sunday | 8:00 - 20:00 |
| | |
| --- | --- |
| Monday | 15:00 - 20:00 |
| Tuesday | 15:00 - 20:00 |
| Wednesday | 15:00 - 20:00 |
| Thursday | 15:00 - 20:00 |
| Friday | 15:00 - 21:00 |
| Saturday | 12:00 - 21:00 |
| Sunday | 12:00 - 19:00 |
| | |
| --- | --- |
| Monday | 8:00 - 21:00 |
| Tuesday | 8:00 - 21:00 |
| Wednesday | 8:00 - 21:00 |
| Thursday | 8:00 - 21:00 |
| Friday | 8:00 - 00:00 |
| Saturday | 8:00 - 00:00 |
| Sunday | 8:00 - 20:00 |